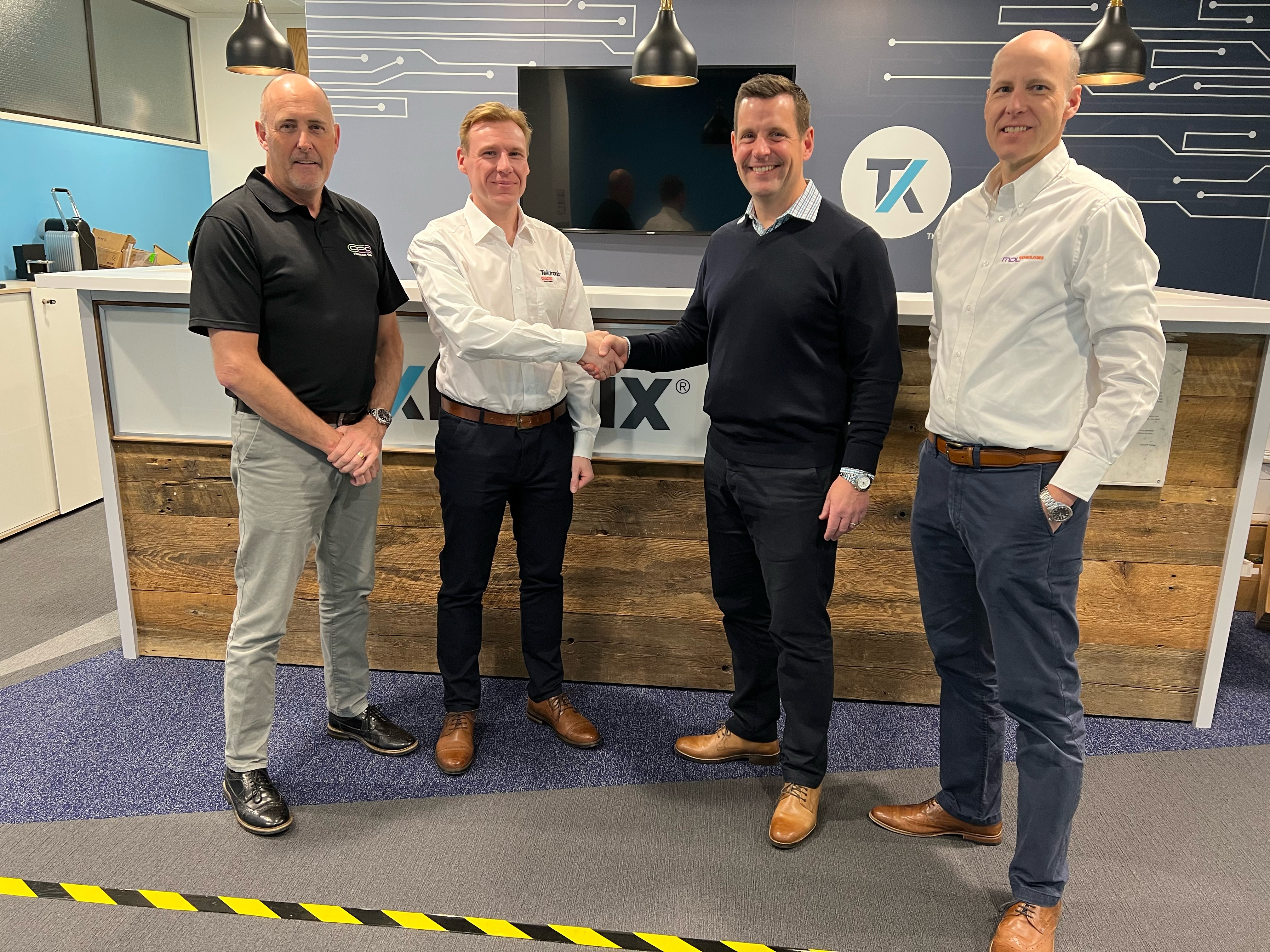 Tektronix owns Keithley and the agreement means customers will have access to the full range of Tektronix and Keithley test and measurement products.
The signing expands Tektronix's sales network. "APC has long been established as one of the leading test and measurement distributors in the UK and we are very much looking forward to working together," says Nick Tarling, Tektronix distribution account manager UK/IRL/Benelux.
APC Technology's CEO, Richard Hodgson, believes the agreement is a natural extension to its portfolio. "As a distributor and sourcing specialist of electronics components and systems, our test and measurement equipment portfolio forms a natural extension to our broader product offering. Across our group we have decades of technical, engineer-to-engineer expertise; both within APC's test and measurement team, our calibration lab and within our subsidiary MDL Technologies," he said. APC acquired MDL Technologies, which provides high specification test equipment, calibration and EMC test facilities, last year. It has in-house pre-compliant EMC and antenna test capability for EMC and shielded room projects.
APC Technology specialises in electronic components, products and systems and has a components sourcing and obsolescence management team, and T&M division. APC and MDL have long-standing relationships with customers within automotive, defence, manufacturing, research and mission critical sectors.
Mark Lucock, managing director of MDL, said: "We see Tektronix's excellent testing solutions around CAN bus, automotive Ethernet, SENT sensor bus, electronic warfare and EMC testing as being of huge interest to our customers and complimentary to the Group's existing portfolio of solutions."
Tektronix has confirmed it will continue to working closely with all existing sales partners in the UK and Ireland.
Pictured left to right: Stuart Chiplin, sales director of APC Technology, Nick Tarling, Richard Hodgson and Mark Lucock.