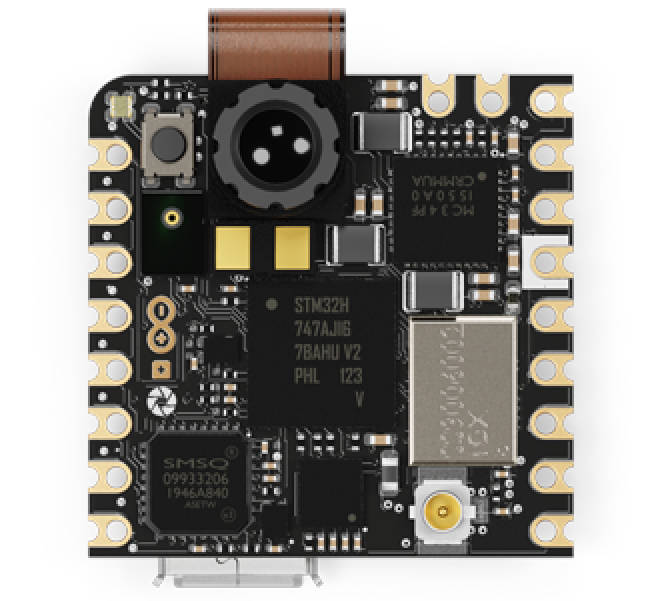 Called Nicla Vision and measuring 23 x 23mm, it is intended to stand-alone, image processing on the edge.
"The STM32H747AII6 at the heart of Nicla Vision supports image-processing through its dual processor, including an Arm Cortex-M7 core running at up to 480MHz and an M4 core running at up to 240MHz," said STMicroelectronics marketing director Daniel Colonna, explaining: "We've worked with Arduino in their development of a product with the intelligence to process and extract useful information from anything it sees."
As well as the 2Mpixel colour camera and processor, the board has a six-axis inertial unit (LSM6DSOX ) to sense movement, a microphone (MP34DT05) and a time-of-flight distance sensor (VL53L1CBV0FY/1).
Wi-Fi is available for cloud connections (Arduino Cloud, AWS, Azure and GCP) alongside Bluetooth Low Energy 4.2 and 500Mbit/s USB.
Other features are a crypto chip (NXP SE050C2) and a power system including a 3.7V Li-po battery battery charger and fuel gauge.
Building automation, industrial automation and prototyping applications are expected.