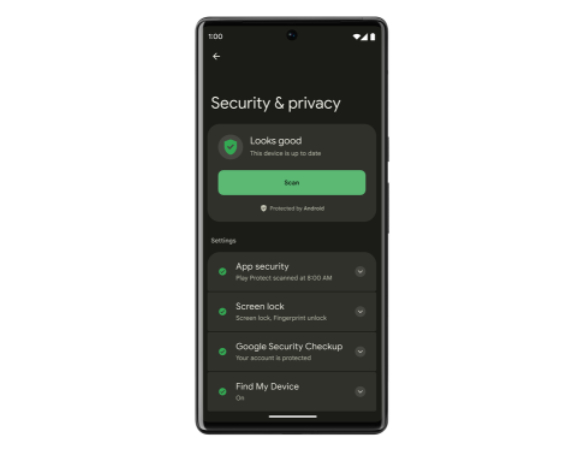 For example, it's added a new permission for sending notifications, a privacy-protecting photo picker (letting you select the exact photos or videos you want to share), and more detailed permissions when pairing with nearby devices and accessing media files (there are now two new categories you can control access to: 'Photos & videos' and 'Music & audio').
Basically, you no longer need to share your entire media library with an app.
Other features include making it easier to support app-specific language settings, to match an application's icons to the user's selected theme colors, and also improved support for audio and video with Bluetooth LE Audio, HDR video, Spatial Audio and MIDI 2.0 over USB.
According to Google, the Beta 2 release represents a step away from "Platform Stability" due in June 2022, when there will be the final Android 13 SDK and NDK APIs, ahead of a final release. You can see the official timeline below.

Just to record: Beta 1 was released 26 April 2022, following the first Developer Preview in late February.
More information can be found on the Android 13 developer site. The Beta is available on a range of devices.
To develop with the latest APIs and test your app with the version 13 behaviour changes, you need to set up the Android 13 SDK. See here.
See also: Google releases its first Android 13 Developer Preview
window.___gcfg = {lang: 'en-US'};
(function(w, d, s) {
function go(){
var js, fjs = d.getElementsByTagName(s)[0], load = function(url, id) {
if (d.getElementById(id)) {return;}
js = d.createElement(s); js.src = url; js.id = id;
fjs.parentNode.insertBefore(js, fjs);
};
load('//connect.facebook.net/en/all.js#xfbml=1', 'fbjssdk');
load('https://apis.google.com/js/plusone.js', 'gplus1js');
load('//platform.twitter.com/widgets.js', 'tweetjs');
}
if (w.addEventListener) { w.addEventListener("load", go, false); }
else if (w.attachEvent) { w.attachEvent("onload",go); }
}(window, document, 'script'));