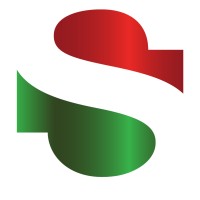 The design combines the performance of Innoscience's INN650D240A 650V GaN-on-silicon enhancement-mode power transistor with Silanna's SZ1131 Fully Integrated Active Clamp Flyback (ACF) controller.
The GaN HEMT enables ultra-high switching frequency, has no reverse-recovery charge and low gate charge and low output charge. RDS(on),max is 240 mΩ. Silanna's CO2 Smart Power™ SZ1131 combines industry's highest integration and operational efficiency (95%) with an ultra-low no-load power consumption of under 20mW.
The 65 W reference design on a PCBA measuring just 34 x 34.5 x30.5mm. It has an input voltage range of 90-265 VAC and offers USB-PD output voltages and current configurations of 5 V/3 A, 9 V/3 A, 15 V/3 A and 20 V/3.25 A. Innoscience and Silanna are also collaborating on higher power multi-port reference designs and will introduce them to the market soon.
SZ1131, the latest addition to Silanna's family of CO2 Smart Power technologies, addresses the ultimate power management challenge facing engineers by simplifying design and improving performance while meeting environmental sustainability goals through more efficient energy use.
More information about this reference design and full test report will be available at https://powerdensity.com/reference-design in June 2022.
Sample requests should be addressed directly to Silanna (sales@silanna.com).
window.___gcfg = {lang: 'en-US'};
(function(w, d, s) {
function go(){
var js, fjs = d.getElementsByTagName(s)[0], load = function(url, id) {
if (d.getElementById(id)) {return;}
js = d.createElement(s); js.src = url; js.id = id;
fjs.parentNode.insertBefore(js, fjs);
};
load('//connect.facebook.net/en/all.js#xfbml=1', 'fbjssdk');
load('https://apis.google.com/js/plusone.js', 'gplus1js');
load('//platform.twitter.com/widgets.js', 'tweetjs');
}
if (w.addEventListener) { w.addEventListener("load", go, false); }
else if (w.attachEvent) { w.attachEvent("onload",go); }
}(window, document, 'script'));