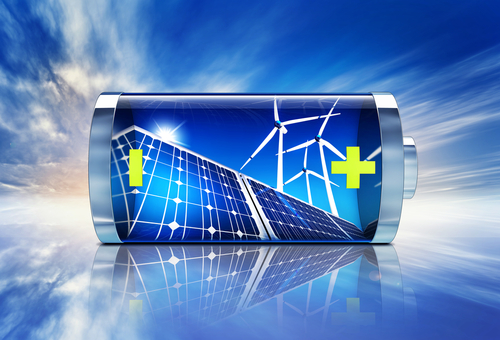 24 projects based across the UK have been awarded the first round of funding through the 'Longer Duration Energy Storage competition', which is worth £68m in total. 
These projects aim to develop energy storage technologies that can utilise stored energy as heat, electricity or as a low-carbon energy carrier like hydrogen. 
Ranging from the development of thermal batteries to converting energy to hydrogen, they have been selected because of their potential to improve technology performance and reduce the cost of meeting net zero. 
Successful projects could benefit from a greater tranche of funding from a second phase of the competition, which will support these projects towards commercialisation, encouraging private investment and creating new jobs.
Today's funding is awarded under Phase 1 of the Longer Duration Energy Storage Demonstration competition (LODES), part of the government's £1bn Net Zero Innovation Portfolio.
Phase 1 will be followed by Phase 2, which will see the remainder of the £68m funding awarded to several of the most promising Phase 1 projects, to proceed to build and demonstrate their technology fully. 
Selecting projects for the next stage will take place upon the completion of Phase 1, whereby projects will be assessed based on their potential to commercialise their technologies.
The energy storage projects receiving funding today include:
Sunamp's EXTEND project, East Lothian, Scotland – will receive £149,893 for a feasibility study to further develop the storage duration of their thermal batteries. They will look to pair their heat batteries with household energy systems to tackle periods of low renewables generation on the grid.
Cheesecake Energy's FlexiTanker project, Nottingham, England – will receive £139,411 to develop their thermal and compressed air energy storage technology to integrate more renewables into the grid, helping to fast-track the decarbonisation of the UK electricity system.
B9 Energy Storage's Ballylumford Power-to-X project, Larne, Northern Ireland – will receive £986,082 to mobilise an innovative 20MW Power-to-X project at Ballylumford. Green hydrogen produced by electrolysers will be stored in underground salt caverns and used for transport and to displace natural gas in fuel blending trials. This project paves the way for future large-scale deployments connected to offshore windfarms.
A full list of the projects receiving funding under Phase 1 is available here.
This competition is being conducted in two phases, and across two streams.
The two competition streams are designed to support technologies at different stages of development, with Stream 1 supporting actual demonstrations of the technologies, and Stream 2 supporting prototype demonstrations.
Funding for Stream 1 is in the form of Capital Grants and the projects have been required to secure additional private investment.
Phase 2 will build on Phase 1, selecting several of the Phase 1 projects for further funding to build and demonstrate their technology fully.