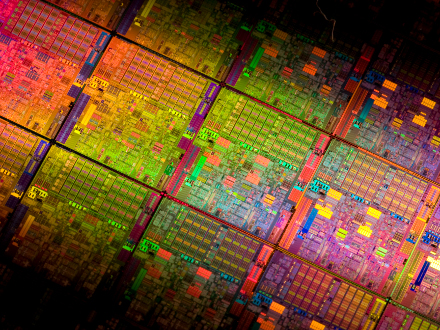 Worldwide sales growth in  microprocessors is expected to slide back in 2022 to an increase of 7%, which will lift the MPU market to another record high of $110.4 billion, with unit shipments rising 6% to 2.6 billion processors, says IC Insight's report.

Figure 1
The total microprocessor market hung on to double-digit percentage growth in 2021 primarily because cellphone processor sales surged 31% as users moved to faster smartphones, including those built with new fifth-generation (5G) cellular modems, more powerful cameras, and artificial intelligence (AI) machine-learning capabilities for automatic performance improvements.
After cellphone application processor sales jumped to a record-high $35.0 billion in 2021, the growth rate is expected to decrease to 10% in 2022, which will lift this mobile microprocessor segment to revenues of $38.4 billion, based on IC Insights' forecast.
 Tight supplies of leading-edge smartphone processors and continuous integration of more functions, acceleration units, powerful graphics, and high-speed 5G modems on these MPUs will increase the ASP of units by 4% in 2022 after the ASP climbed 22% both in 2021 and 2020, reports the update.
Sales growth in CPUs slowed to a 4% increase in 2021 after rising 14% in 2020.
Computer CPU growth eased back after strong demand slowed for personal and home computers once many consumers, businesses, and schools had bought new systems for remote working and at-home education.
Sales of computer CPU MPUs—including x86 processors sold by Intel and rival Advanced Micro Devices for traditional notebook and desktop personal computers—are forecast to rise by another 4% in 2022 to a record-high $50.5 billion.
Embedded microprocessor sales for a broad range of end-use systems—including industrial, communications, automotive, and IoT are projected to grow 9% in 2022 to about $21.5 billion after increasing 11% in both 2021 and 2020.
IC Insights forecasts total MPU sales to increase by a CAGR of 5.3% between 2021 and 2026 to $133.3 billion.
Cellphone application processor sales are projected to rise by a CAGR of 6.3% in the five-year forecast to $47.4 billion while computer CPU revenues are expected to grow by an annual rate of 3.7% to $58.1 billion in 2026.
Embedded MPU sales are forecast to grow by the fastest five-year average in microprocessor market, increasing by a CAGR of 7.2% to reach $27.8 billion in 2026, says the update