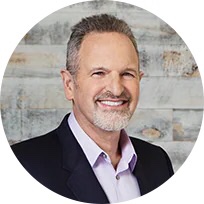 2021 total revenues were up 35% y-o-y to $2.7 billion with strong growth in both royalty and non-royalty revenue.
2021 licensing (non-royalty) revenues were up 61% to $1.13 billion as Arm's expanded product portfolio and new business models such as Arm Flexible Access gave more customers more reasons and more ways to license Arm technology.
2021 royalty revenues were up 20% to a record $1.54 billion, helped by continuing strong growth of 5G smartphones, more ADAS and IVI chips going into cars, and price increases in 32-bit microcontrollers.
Adjusted EBITDA were up 68% year on year to $1Bn, giving an Adjusted EBITDA margin of 37%.
A record 29.2 billion chips were shipped in FY21, including nearly 8 billion (7.8) in Q4.
"Our record results demonstrate that the demand for Arm technology and the strength of the Arm ecosystem has never been greater – our compute platform will power the next set of technology revolutions across cloud computing, automotive and autonomous systems, the IoT, the Metaverse and beyond," said Haas.
,
window.___gcfg = {lang: 'en-US'};
(function(w, d, s) {
function go(){
var js, fjs = d.getElementsByTagName(s)[0], load = function(url, id) {
if (d.getElementById(id)) {return;}
js = d.createElement(s); js.src = url; js.id = id;
fjs.parentNode.insertBefore(js, fjs);
};
load('//connect.facebook.net/en/all.js#xfbml=1', 'fbjssdk');
load('https://apis.google.com/js/plusone.js', 'gplus1js');
load('//platform.twitter.com/widgets.js', 'tweetjs');
}
if (w.addEventListener) { w.addEventListener("load", go, false); }
else if (w.attachEvent) { w.attachEvent("onload",go); }
}(window, document, 'script'));