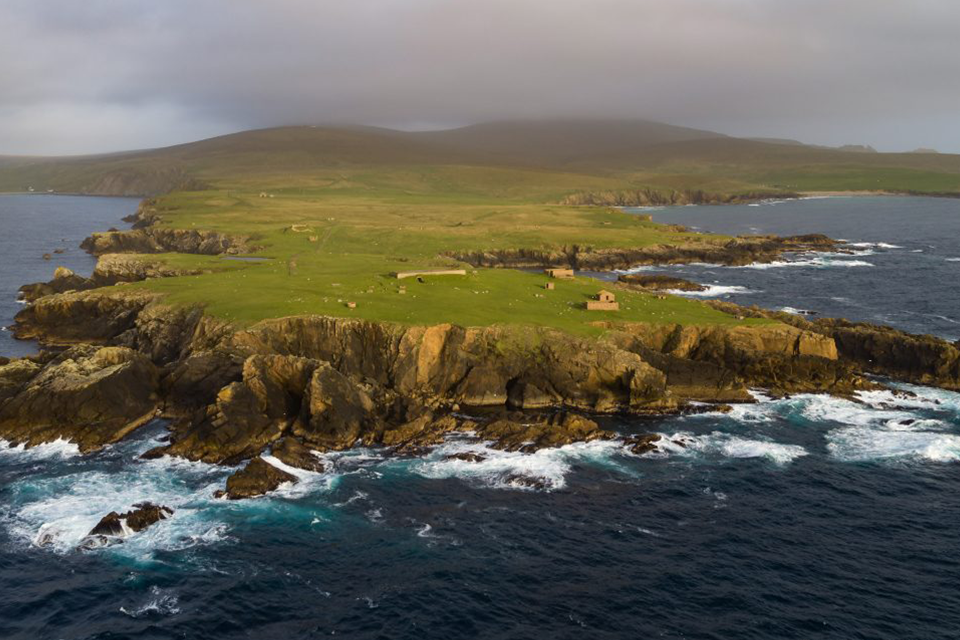 Astra, the Californian space launch company, and the Shetland space centre, which is now named the SaxaVord UK Spaceport, are partnering to provide orbital launch services for satellites. These would be rocket-based launches, as opposed to the horizontal launches planned for Spaceport Cornwall.
The organisations have announced that Astra can transport a fully functional launch system to simple concrete pads at the site for launches. For its part, SaxaVord UK Spaceport would expand Astra's capacity at key inclinations. They say are looking "to accelerate access to space" for customers launching in the UK.
"This agreement between SaxaVord Spaceport and Astra is great news for Shetland and represents another step towards our shared ambition of bringing vertical launch satellite capability to Scotland," said Ivan McKee, Scottish Minister for Business, Trade, Tourism and Enterprise.

"Companies like this are vital to achieving the aims of our National Strategy for Economic Transformation that will support a nation of entrepreneurs and innovators in areas like small satellite technology and Scotland's growing space industry."
The Spaceport is located on Lamba Ness, Unst. In the past it had plans for Lockheed Martin to transfer its small satellite launch operations to the site.
Astra Space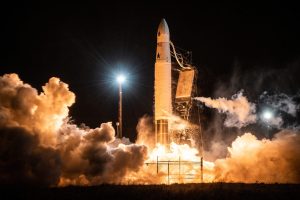 In November 2021, Astra Space completed its first commercial orbital launch, for the U.S. Space Force, from its Kodiak Spaceport, in Alaska (pictured above).
Its launch system successfully demonstrated the orbital placement of a test payload to an inclination of 86.0 degrees at an altitude of 500 km. It achieved an orbital velocity of 7.61 kilometers per second in 8 minutes and 47 seconds, the company reported.
"Reaching orbit is a historic milestone for Astra," said Chris Kemp, Founder, Chairman and CEO of Astra. "We can now focus on delivering for our customers and scaling up rocket production and launch cadence."
The company was founded in 2016, to address the market for large constellations of small satellites in Low Earth Orbit, and it set out "to design a rocket that could be mass produced like an automobile, and a launch system that could deliver payloads into orbit from spaceports everywhere".
Speaking of this latest partnership, Matt Ganser, VP of Business Operations at Astra, commented:
"The additional inclinations, flexibility and launch capacity that this partnership enables will allow us to meet the needs of Astra's customers and align directly with SaxaVord UK Spaceport's economic investment and environmental goals."

"We are excited to work with this partner to open another spaceport from which we would hope to meet the growing demand for dedicated launch out of the UK."
The mention of environmental goals ties into Space Scotland's plan for a Space Sustainability and Net Zero Roadmap to make Scotland's space progress as green as possible.
More information on the latest partnership is promised via a webcast as part of Astra's inaugural Spacetech Day.
See also: Prestwick Spaceport plans for position in European space race
window.___gcfg = {lang: 'en-US'};
(function(w, d, s) {
function go(){
var js, fjs = d.getElementsByTagName(s)[0], load = function(url, id) {
if (d.getElementById(id)) {return;}
js = d.createElement(s); js.src = url; js.id = id;
fjs.parentNode.insertBefore(js, fjs);
};
load('//connect.facebook.net/en/all.js#xfbml=1', 'fbjssdk');
load('https://apis.google.com/js/plusone.js', 'gplus1js');
load('//platform.twitter.com/widgets.js', 'tweetjs');
}
if (w.addEventListener) { w.addEventListener("load", go, false); }
else if (w.attachEvent) { w.attachEvent("onload",go); }
}(window, document, 'script'));