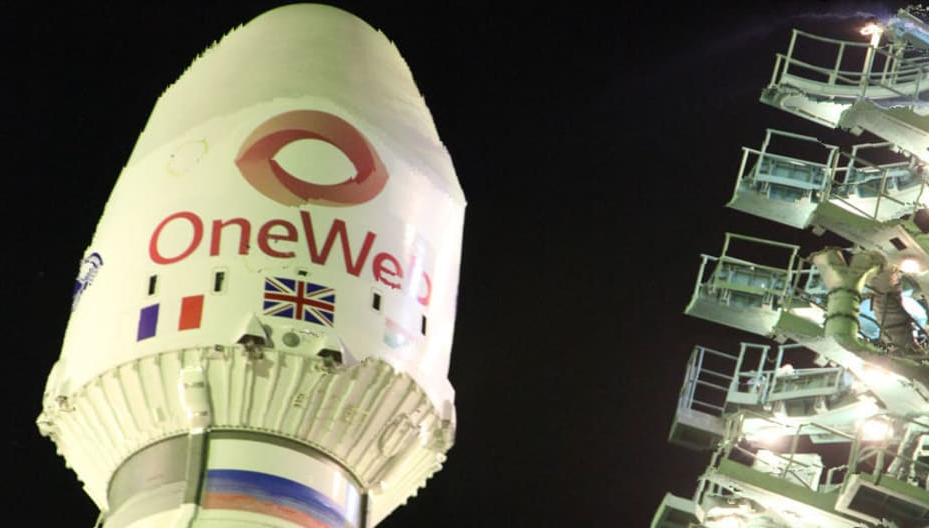 The first launch with SpaceX, the company founded by Elon Musk, is expected to be within the year. It follows problems using the Baikonur spaceport, which has previously been its launch route.
"We thank SpaceX for their support, which reflects our shared vision for the boundless potential of space," said OneWeb CEO Neil Masterson.

"With these launch plans in place, we're on track to finish building out our full fleet of satellites and deliver robust, fast, secure connectivity around the globe."
The terms of its agreement with SpaceX haven't been revealed, including the number or location of launches.
Baikonur
At the start of the month, OneWeb's operations at its regular Baikonur spaceport were hit by a geopolitical repercussions of the Russian invasion of Ukraine.
OneWeb faced a standoff with the Russian space agency Roscosmos related to the possible military use of OneWeb satellites. This saw a launch in Kazakhstan abandoned, at the last stage, along with the thirty-six satellites that had planned to ride on the Soyuz rocket.
Satellite launches
OneWeb's planned satellite-based network aims to deliver high-speed, low-latency around the world.
Currently, its total in-orbit constellation stands at 428 satellites, which the company says is 66 percent of the planned fleet. It had planned to complete the constellation by launches at Baikonur.