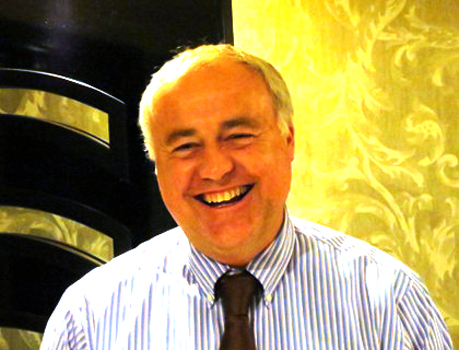 Last year the company had revenues of €12.8 billion and this year, says CEO Jean-Marc Chery (pictured), the company is on track for revenues of €15 billion with a gross margin of 46% and an operating margin of 24-26%.
In 2025-7, the plan is to have a gross margin of 50% and an operating margin of 30%.
The road to $50 billion envisages leveraging ST's early focus on Smart Mobility, Power and Energy Management, and IoT & Connectivity, while building on the strength of ST's IDM model, its  customer relationships and ST's established end-market and application strategy.
The applications focus is to be a broad range leader in Industrial and Automotive markets  and to take selective leadership positions in Personal Electronics and Communications Equipment, Computers & Peripherals.
"We want leadership positions everywhere we play," Chery told ST's Capital Markets Day.
The $50 billion revenue ambition is expected to be driven by:
 1) the Company's core business, leveraging ST's technology and market leadership, expected to grow in line with its established market; and
 2) high growth areas, within or adjacent to ST's core business, where the Company has or targets market leadership and is investing in technology, talent, product development and manufacturing.
Another driver is, said Chery, is that ST's 48,000 employees are surveyed every year, and 80% think that ST is a great place to work.
window.___gcfg = {lang: 'en-US'};
(function(w, d, s) {
function go(){
var js, fjs = d.getElementsByTagName(s)[0], load = function(url, id) {
if (d.getElementById(id)) {return;}
js = d.createElement(s); js.src = url; js.id = id;
fjs.parentNode.insertBefore(js, fjs);
};
load('//connect.facebook.net/en/all.js#xfbml=1', 'fbjssdk');
load('https://apis.google.com/js/plusone.js', 'gplus1js');
load('//platform.twitter.com/widgets.js', 'tweetjs');
}
if (w.addEventListener) { w.addEventListener("load", go, false); }
else if (w.attachEvent) { w.attachEvent("onload",go); }
}(window, document, 'script'));